We buy your gold, platinum & silver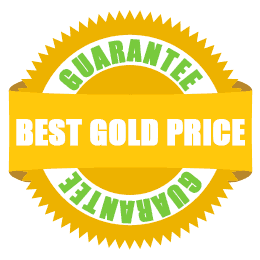 Smart Gold – Hamilton was started with the goal of providing consumers a trusted, safe and convenient way to sell their unwanted gold, silver, or platinum for cash.
We are a Canadian-owned and operated company based in Hamilton. If you are looking to get the most cash for your gold, silver or platinum choose Smart Gold. Our operators have over 20 years of experience in the precious metal industry.
Be SMART about your gold!
We buy gold, silver, platinum, and palladium jewelry in any condition. We also buy dental gold, broken jewellery, silver tableware and gold or silver watches.
We buy all gold coins and bars including Canadian Maple Leafs, USA Eagles, Mexican Pesos, Sovereigns, etc.
We buy all silver coins and bars including Canada and USA (junk silver), Olympic coin sets, Royal Canadian Mint coins, etc.
Visit our location with your new, old, or even broken gold, silver, or platinum jewellery/items.
Our experts will then examine your items. We will educate you on how our tests are conducted so you can be confident with our thorough evaluation.
If you are satisfied, we will make a cash offer on the spot using the latest up-to-date market prices. It's that easy!
Smart Gold – Hamilton has been doing business in Hamilton for many, many years and we know that the secret to success in a small city is to build your business on repeat customers. You get repeat customers by treating them right the first time. Whether you buy or sell to us, our goal is to have you walk out knowing you got the best price, haggle-free.
Although we already have one of the highest payouts in the city, you are further protected by our guarantee. Find a higher price? We'll beat it!
Karat
Price
9 Karat Gold
$22.00 Per Gram
10 Karat Gold
$24.50 Per Gram
14 Karat Gold
$34.25 Per Gram
18 Karat Gold
$43.75 Per Gram
21 Karat Gold
$51.25 Per Gram
22 Karat Gold
$53.50 Per Gram
24 Karat Gold
$58.50 Per Gram
.925 Sterling Silver
$0.63 Per Gram
.950 Platinum
$28.50 Per Gram
Gold Bullion
$2,162 Per Ounce
Silver Bullion
$31.65 Per Ounce
Platinum Bullion
$1,222 Per Ounce
Palladium Bullion
$2,800 Per Ounce
More Buy Prices...
We are open 7 days a week!